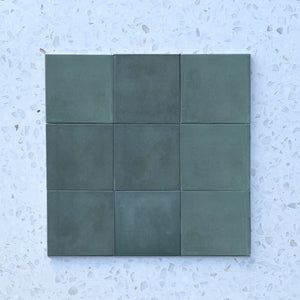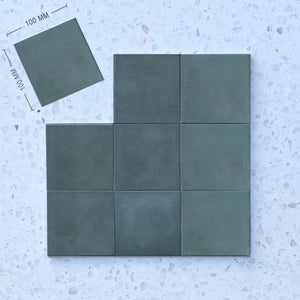 Product image 1

Product image 2

Potts Point Italian Porcelain collection uses a mix of inputs in a stoneware reinterpretation of Italy's lovely traditional hand-made cement tiles, in the small 100x100 MM size. 
Potts Points Green Italian Porcelain has different shades of Green which makes your design look more modern and contemporary. This collection is suitable for both walls and floors. Moreover they are water submersible which makes this collection quite versatile.

Made in Italy.
Sold per M2 and nearest box number.
1 Box : 0.68 M2 : 68 Pieces

Size: 100MM x 100MM
Slip Rating: P3 Pendulum
Variation: V4
 Please give us a call or email us to for checking stock availability.
Delivery
We work with the best delivery services available to ensure your products are safe and arrive at destination in the best condition.  
You can choose your delivery options at checkout. The cost will depend on your location and weight of the package. 
Your orders will arrive approximately 1 to 2 weeks from placing your order. This time frame could be altered based on your location and weight of your package.
If you have any questions about delivery please contact us.