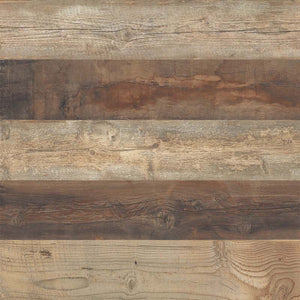 Product image 1
Product image 2
Product image 3
Product image 4
Nothing makes me feel "at home" like living outdoors, surrounded by nature and its elements. The smell of the countryside, the warmth of the sun or the cold snow; contact with wood, with its history and charm formed of details, knots, cracks and nicks, warm and blazed colours or colder and modern tones. Country is all these things. A beautiful wood that is deliberately aged, welcoming and with a natural touch. This Italian collection is available in three different colours;  Aspen which is clear and refined; Creek would be touch of warm grey, modern and trendy; and lastly Vermont which is warmer and has elegant tones with character. The rich graphics and high technology production process make them extremely realistic porcelain tiles with high technical performance, durable and easy to clean.
Size: 1200x200x10 mm 
Finish: Natural
Sold per square meter and on nearest box number
1 Box: 1.21 M2 : 5 Pieces
Print Faces: 42
Slip Rating: P3
Please call us or visit our showroom to check stock availability
Delivery
We work with the best delivery services available to ensure your products are safe and arrive at destination in the best condition.  
You can choose your delivery options at checkout. The cost will depend on your location and weight of the package. 
Your orders will arrive approximately 1 to 2 weeks from placing your order. This time frame could be altered based on your location and weight of your package.
If you have any questions about delivery please contact us.